New law will lighten student debt burden in New York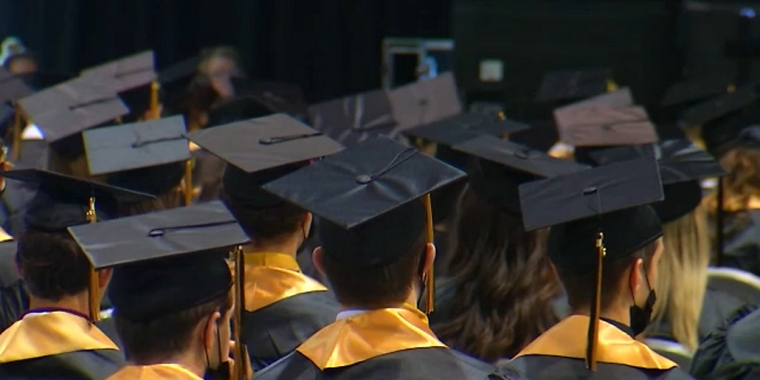 A new measure signed Thursday by Gov. Kathy Hochul is meant to lessen the burden of student debt fees charged by state agencies in New York.
The law will address student debt surcharges by state agencies that had been owed when they are unable to collect educational debt through traditional means. The fees can reach up to 22% on top of the total amount due.
Previously, outstanding debt was collected by the state attorney general's Office Recoveries Bureau.
"When students across New York spoke up about the difficulties of digging out of debt, my administration listened," Hochul said. "By signing this legislation, we are removing a barrier to higher education and ensuring that students can graduate without debilitating debt that has disproportionately hurt students least able to afford it. Every New Yorker deserves access to a quality education without fear of getting trapped in a cycle of debt."
Student debt borrowers in New York carry on average $19,000. Combined, they owe roughly $90 billion. 
The measure was sponsored in the state Legislature by Sen. Jamaal Bailey and Assemblyman Ken Zebrowski.
Every New Yorker deserves a high-quality, affordable education," Bailey said. "Student debt should not be a barrier preventing students from meeting their full potential, yet, far too often, students are forced to take on crushing debt to pursue opportunities in higher education."