New era for Finger Lakes health care
Originally published in
13WHAM
on .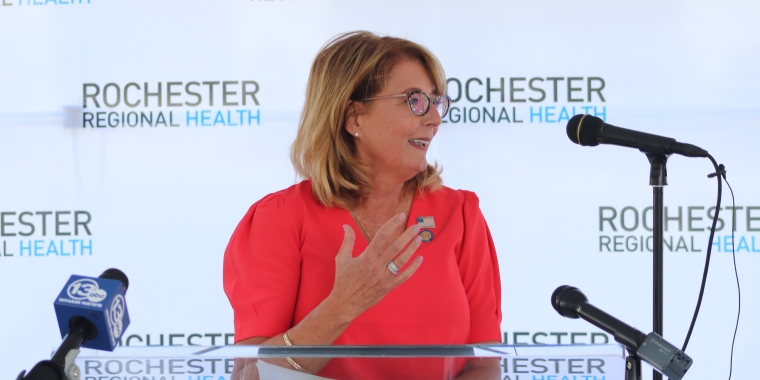 State-of-the-art emergency department opening in Clifton Springs
Clifton Springs, N.Y. — Leaders held an event Wednesday celebrating a new era of health care in the Finger Lakes.
A ribbon-cutting ceremony was held for the new Rob and Pamela Sands Emergency Department at Clifton Springs Hospital & Clinic.
The state-of-the-art, multi-million dollar space will add more beds and triage areas to the hospital, helping providers support a larger volume of patients while expanding vital emergency care in the area.
"People who live in smaller communities, they deserve the same access to high quality emergency medical services as those living in larger cities," said Republican Senator Pamela Helming from the 54th District. "The opening of the Rob and Pamela Sands Emergency Department helps us close this divide. People living in this area now have expanded access to the same type of life-saving medical and mental health services found in larger areas."
The new emergency department opens next Wednesday, Sept. 6. It will include a psychiatric emergency program, the first-of-its-kind in the Finger Lakes region.
The hospital's current ED remains open 24/7 in the meantime.
Watch the news story here.