Senator Helming Statement on Governor Signing Clean Slate Into Law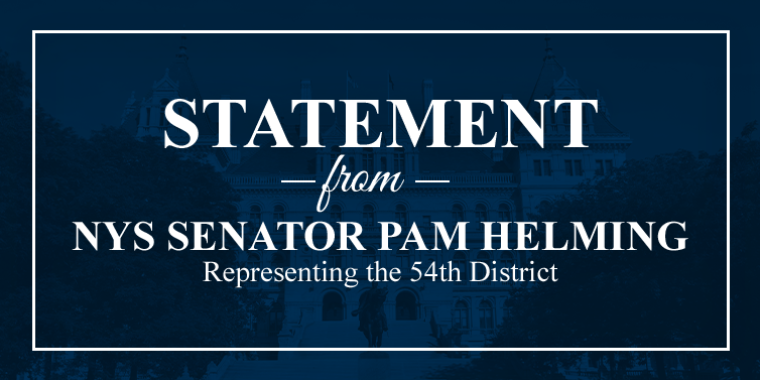 It's like a broken record with another pro-criminal bill signed into law in New York State. A "clean slate" for criminals, including those convicted of felony offenses such as assaults on police officers, domestic violence crimes, vehicular homicide, manslaughter, making a terroristic threat, and the list goes on.
Victims and their families don't get a clean slate. They don't get a fresh start. They don't get to erase their loss and suffering.
On Monday, I stood with victims' families and law enforcement to call for a stop to elder parole legislation, yet another bill that puts criminals before victims. It is unconscionable that Democrat leaders in this state are intent on protecting criminals. Where is the regard for victims and their families? Where is the regard for the rule of law?
###
related legislation