About Liz Krueger
Chair, Finance Committee
Democrat, Working Families Democrat, Working Families
District 28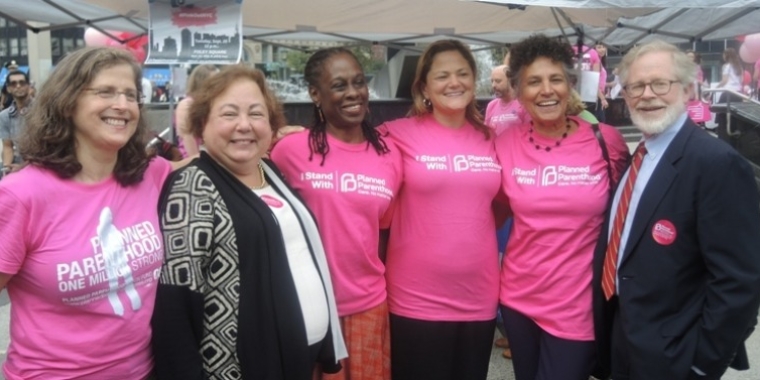 First elected to the New York State Senate in a Special Election in February 2002, Liz Krueger is currently the Chair of the Senate Finance Committee. She is also a member of the Budget and Revenue and Rules Committees.
Senator Krueger has made reforming and modernizing New York State's government, political process, and tax policy the central goals of her legislative agenda. She is one of New York's most recognized advocates for transformative good-government reforms, from overhauling our outdated, inadequate campaign finance laws to transforming the opaque state budget process.
Senator Krueger is also a strong advocate for tenants' rights, affordable housing, improved access to health care and prescription drug coverage, social services, more equitable funding for public education – including higher education – and animal welfare.
In 2011 Senator Krueger formed the New York State Bipartisan Pro-Choice Legislative Caucus, a group of more than 75 lawmakers which includes members of both political parties and representatives from both houses of the legislature.
Some of Senator Krueger's other legislative initiatives include: a package of legislation promoting fairness for women in the workplace, such as measures to fight wage discrimination and a measure requiring reasonable accommodations for pregnant employees; a bill to support recycling and expand the bottle bill; a bill repealing the Urstadt Law and restoring local control over New York City housing policy; legislation that would expand access to the Senior Citizen's Rent Increase Exemption; legislation establishing a breastfeeding bill of rights; and legislation expanding access to food stamps and safety net assistance for needy families and individuals. She was also lead sponsor of the Marijuana Regulation and Taxation Act, which passed in 2021.
Senator Liz Krueger has dedicated her career to issues relating to poverty, and she is a nationally recognized expert on the problems of hunger and homelessness, and the lack of affordable housing, healthcare, and job training.
Senator Krueger served as Chair of the New York City Food Stamp Task Force; Co-Facilitator of the New York City Welfare Reform Network; on the board of the City-Wide Task Force on Housing Court; and as a board member of the NYC Federal Emergency Management Agency Emergency Food and Shelter Program administered by the United Way of Greater New York. Liz Krueger has been active in the development of the NYC Coalition for Real Jobs and the NYC Medicaid Managed Care Task Force. She served as Chair of the New York Human Resources Administration Income Support Advisory Council; Co-Chair of the Manhattan Borough President's Task Force on Education, Employment and Welfare; and Board Chair of the New York City Coalition Against Hunger.
For 15 years, Senator Krueger was the Associate Director of the Community Food Resource Center (CFRC) where she was responsible for directing its efforts to expand access to government programs for low-income New Yorkers. She helped monitor and evaluate the effectiveness of Federal and State programs in New York City, identifying barriers to participation, and fighting for improvements in the effectiveness of these programs.
Prior to joining CFRC, Liz Krueger was the founding Director of the New York City Food Bank, building that organization into one that now serves over 1,100 emergency food programs, senior centers, day-care centers, and other community-based programs serving an estimated 5.4 million meals each year.
A graduate of Northwestern University, with a Bachelors degree in Social Policy and Human Development, Senator Krueger also holds a Masters degree from the University of Chicago's Harris Graduate School of Public Policy. Senator Krueger lives on the East Side of Manhattan with her husband, Dr. John E. Seley, a professor of Urban Planning and Geography at The CUNY Graduate Center and the Princeton University School of Public and International Affairs.