About Patricia Canzoneri-Fitzpatrick
Republican, Conservative Republican, Conservative
District 9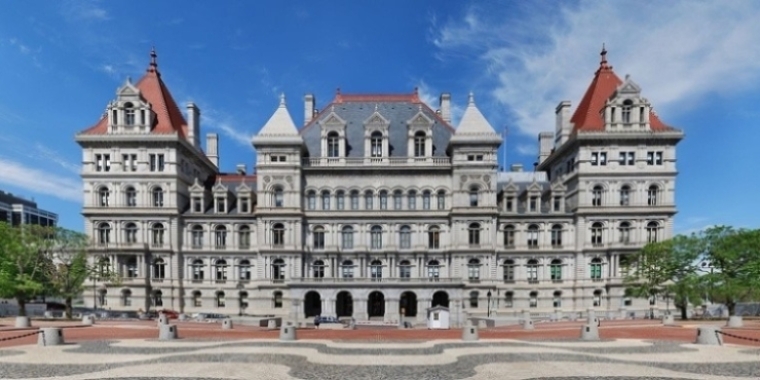 Patricia Canzoneri-Fitzpatrick was elected to represent the constituents of Senate District 9 in 2022. An accomplished attorney, small business owner, and mother, Patricia began her tenure in public service as a Trustee in the Village of Malverne in Nassau County. She then went on to become Malverne's Police Commissioner and Fire Commissioner, working side-by-side with former Malverne Mayor Patti Ann McDonald. Patricia also served as Malverne's Deputy Mayor and Budget Director. As a chief fiscal officer and trusted public official, Patricia protected the character of Malverne's suburban neighborhoods while controlling property taxes and improving services.

With four children under the age of 12 to raise as a single mother, Patricia had the strength to face adversity, raise her young family and serve her community as a Malverne Village Trustee. She has never shied away from a challenge, and with her children now older, Patricia is honored to be elected to the State Senate so she can tackle rising crime, skyrocketing taxes and record inflation, all of which are hurting New Yorkers.

As an active member of the Malverne Chamber of Commerce and other committees, Patricia has participated and organized countless community events and strives for the betterment of her local town and villages. She was a member of the St. Thomas the Apostle School Board and the Nassau County Sewer and Storm Water Finance Authority, and continues to be the President of the Steven McDonald Memorial Corporation, which plans to provide young people with academic scholarships.

The first bill Patricia sponsored was to address judicial discretion related to setting bail since increasing crime has plagued our local communities. She continues to be a strong voice against defunding the police and will continue to fight for legislation to support the police to ensure that law enforcement has the proper resources necessary to keep us safe.
A graduate of St. John's University School of Law and College of Business Administration, Patricia also has her Master of Laws from New York University School of Law. Her successful career at Deloitte and Touché LLP & Morgan Lewis and Bockius LLP has given her the skills necessary to be an effective Senator, bringing a private-sector mindset to government, seeking efficiency and cost-saving.

Patricia is a lifelong resident of Malverne, where she currently lives with her husband Kevin and her four children.