Statement from Senator Helming on the Migrant Crisis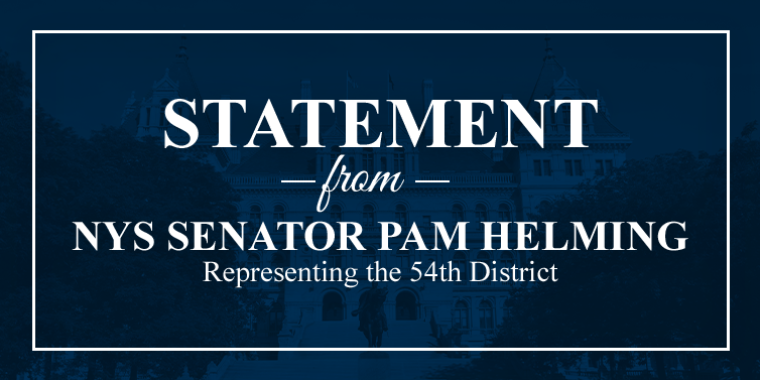 Local decisions must be respected and followed, not ignored or trampled upon by New York State or New York City. Our government leaders should be reminded that New York is a home rule state.
Many of our local municipalities and counties are already housing and resource constrained. Across the state, we are challenged to meet the needs of our constituents, like mine, who are asking for help with the very basics – childcare, healthcare, and protecting their homes from natural disasters. Now, we are further challenged to meet the needs of migrants and asylum seekers, first and foremost, because Washington has failed to lead.
Our counties should not be forced to manage a crisis caused by the failure of our federal and state governments and New York City.  
Senator Helming co-sponsors legislation to protect local rights and control (S.7615) and legislation to support school districts and student teachers with educating new students who are non-English speakers (S.7644). Senator Helming and the Senate Republican Conference have also called for a special legislative session to advance bipartisan solutions.
See the letter above from the Senate Republican Conference to the Senate Majority Leader opposing any tax increases due to the migrant crisis.